Rockabill Wins at Seafood Prix d'Elite 2015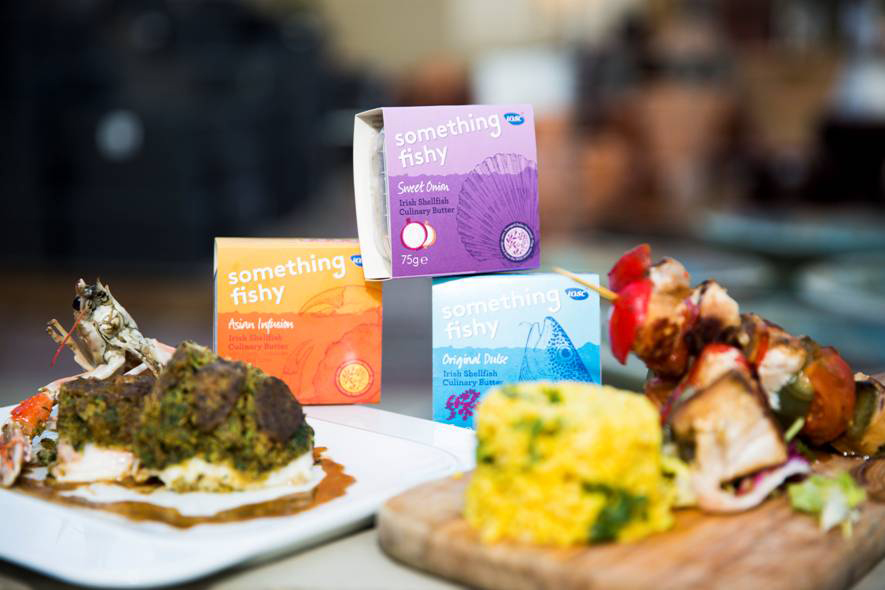 Something Fishy is a unique product that delivers that "fresh-sea taste" to fish, shellfish, seafood and even surf n' turf dishes. How? It contains a delicious combination of crab, mussel, seaweed, seasoning and grass-fed, salted Irish butter, in an easy-to-use portion that takes the mystery out of cooking natural, nutritious fish. Available in 3 flavours:
Original Dulse – overtones of sea salt bring out the best in any seafood dish
Asian Infusion – layers of curry, coriander, chilli and lime, great in so many dishes
Sweet Onion – delicious blend of caramelised onions, classic flavour delivery
Something Fishy Irish Shellfish Culinary Butter is a stock, cooking medium and finish for all seafood meals.
« Back to News